In partnership with the Global Steering Group for Impact Investment (GSG), FMO hosted a roundtable on institutional impact investment in Latin America. Funded from FMO's Capacity Development program, the main objective of the roundtable was to increase awareness and understanding of institutional impact investing opportunities among Latin America institutional investors.
Yvonne Bakkum, MD of FMO IM, who hosted the event on behalf of FMO said: "I am proud of the quality and variety of speakers that we were able to bring together for this event. Due to the relocation of the GSG Impact Summit from Santiago de Chile to Buenos Aires just a few weeks before the event the CIOs of four Chilean pension funds cancelled their attendance. Still, we had 31 participants, including a pension fund from Colombia, (local) asset managers, fund managers, consultants, academics and various DFIs". The roundtable was generously hosted by Beccar Varela, a local law firm and business partner of FMO.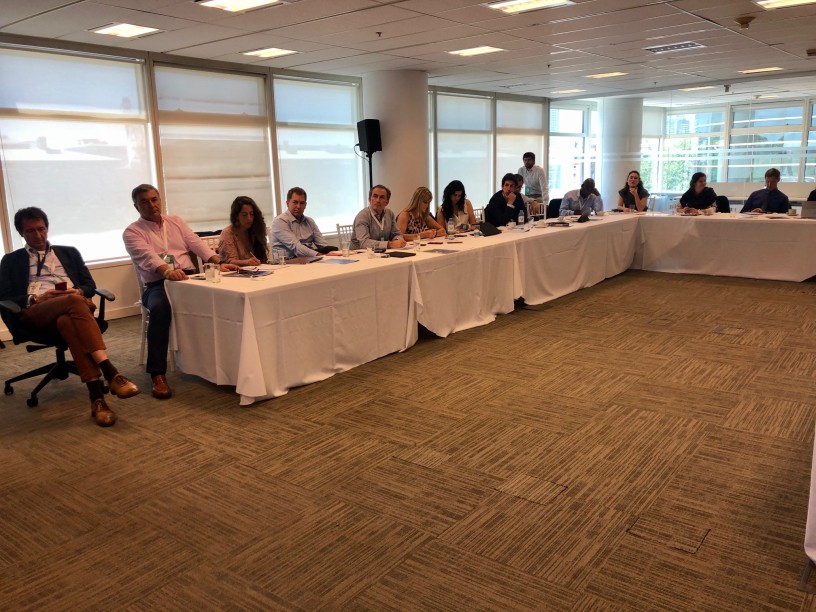 Summarizing a full morning of discussion:
Sir Ronald Cohen, Chair of the GSG, kicked off with a call to action, describing LatAm as a young market for impact investing and referring to recent events in Chile and other LatAm countries as showing the urgency for impact investors to contribute to reducing inequality.
Amit Bouri, CEO of the GIIN (Global Impact Investing Network), discussed the need to scale the market with integrity. Attracting institutional investors for scale is not a goal in itself, the ultimate goal is to scale the impact!
The DFI panel consisting of OPIC CEO David Bohigian, Neil Gregory from the IFC, Alessandro Maffioli from IDB and Yvonne representing FMO, talked about real possibilities to partner with DFIs for co-investment through various programs and funds. Participants challenged them for the need to harmonize impact measurement and reporting requirements for fund managers.
Excellent presentations by Maurico Camargo, Partner of FMO's Colombian investee fund Altra, and by Santiago Alvarez, Partner of Acumen Latin America also based in Colombia, clearly showed the width of the impact spectrum in Private Equity. After Altra had busted the myth that impact could only be achieved through social enterprise, Acumen showcased a few social enterprises that perfectly fit in their thematic impact driven investment approach.
Finally, Angelica Rotondaro from Brazil made the case for patient capital that would make even the most patient investor impatient… especially for climate related investments in the Amazon.
Feedback from participants was very positive. They walked away with new ideas that can be turned into action. And as they are all important players in the eco-system around institutional investors, their actions will hopefully lead to increased allocations to impact investing in Latin America.
Next year FMO and the GSG will host a similar event in Johannesburg, where the Pan-African GSG Impact Summit 2020 will be held.
To quote Sir Ronald: "Capitalism 1.0 lets us down, we need impact economies. Onwards and upwards!"